As stated in the post title, this error below thrown after clicking Open with Explorer. This happen only when you are using Internet Explorer 10 in Windows 7 or  Windows Server 2008 R2 as mentioned in MS Support.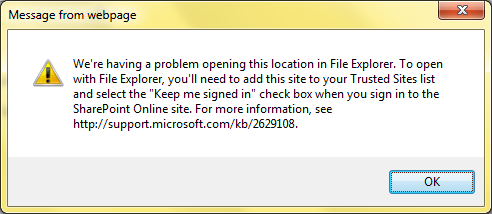 You will need to install this hotfix http://www.microsoft.com/en-us/download/details.aspx?id=39849
Please take note whne you try to push down the client computer requirements for SharePoint 2013 with IE 10 + Windows 7!