Bumped into  this error when trying to manually setup SharePoint 2013 pre requisite installation.
The Configuration stopped at step Configuring Application Server Role and Web Server (IIS) Role.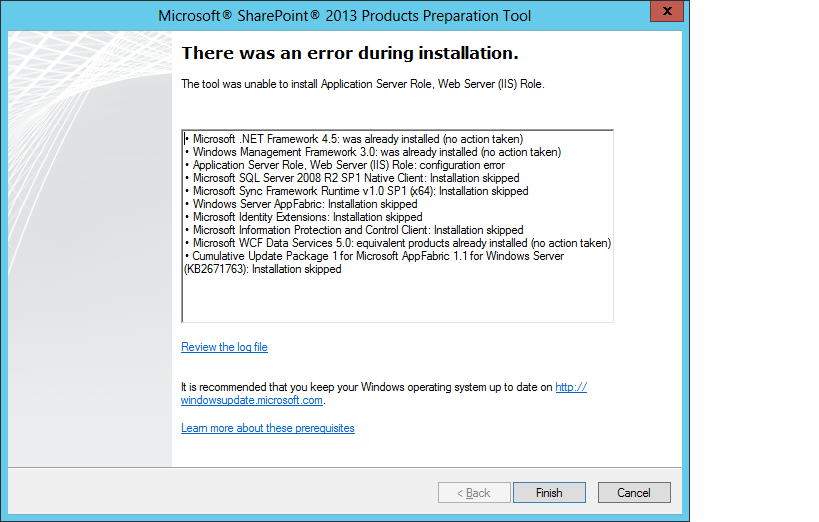 Resolution
Go to Server Manager > Add Roles and Features

Select Your server in the Server Pool under Server Selection page

Select Web Server (IIS) Role
Click Next until the wizard finishes
Rerun the Pre-requisite setup and the error is gone.